People often think of designers as the unlimited source of innovations and creativity. The truth is that it's wrong. It's often required different methods and collaboration to foster ideas. I believe that great designers use different tools to effectively ideate and explain the rationale of the problem space and their solution.
This week was about creativity: how we can foster ideas and use different methods to help solidify concepts to solutions.
I often use different methods to generate and communicate ideas. Crazy 8s, HMW statements, and 5 why's are some of my go-to tools to get inspired.
This week's challenge activity was to pick an artifact and modify it using one of the ideation techniques.
To be honest, I was struggling to pick a topic. So I went a bit crazy and used Crazy 8s to see how far I could go. I used 3 rounds of Crazy 8s to come to the topic for this activity.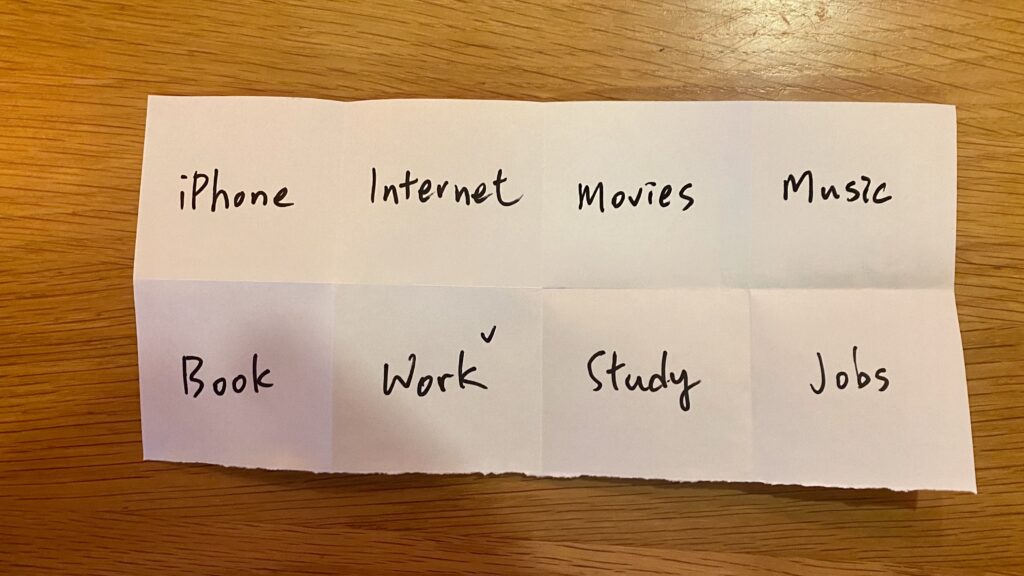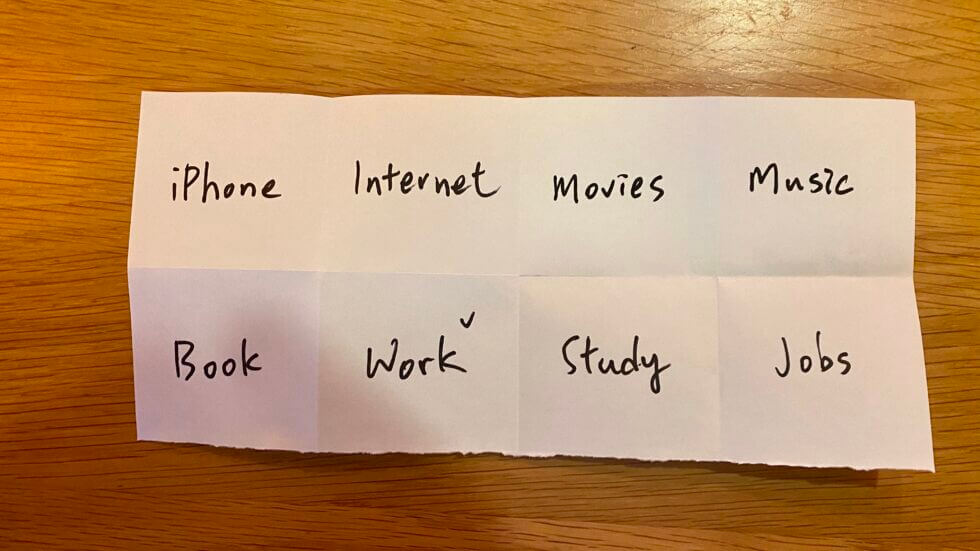 First round: Generate 8 keywords from the top of my head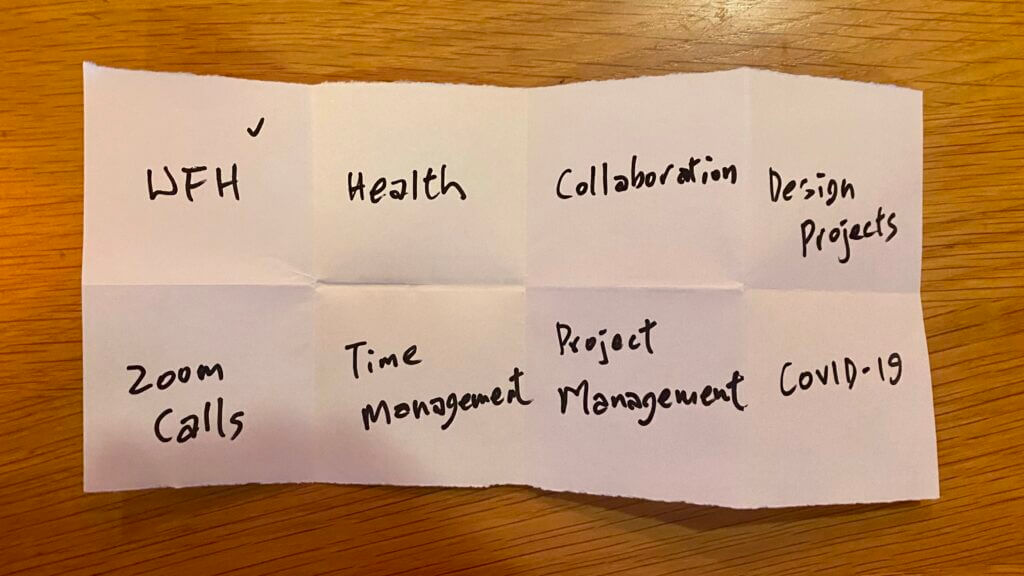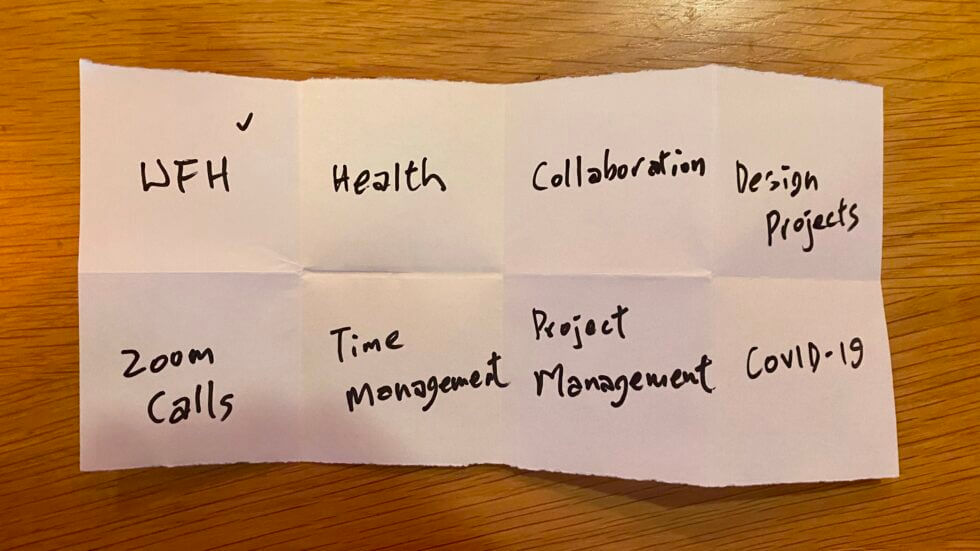 Second round: Generate 8 issues based on the chosen keyword "Work"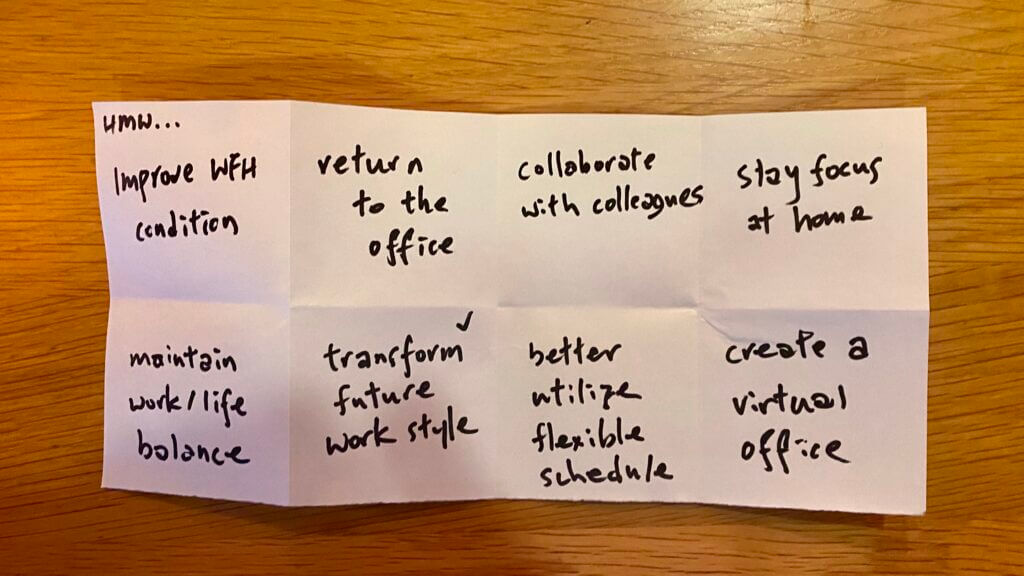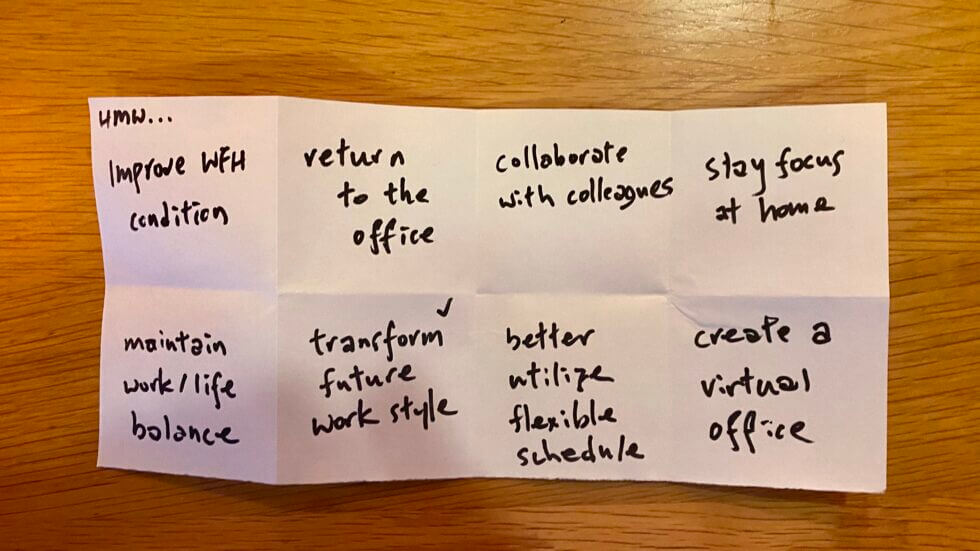 Voilà! I was pretty happy about the final topic, so I decided to see how I could generate some solutions to transform the future work style. I also wanted to pick a tool that I have never used. So I chose Opposite Thinking as my weapon of choice.
The idea of this was to create assumptions and their opposite thinking based on the instructions from the website Board of Innovation. I made the template in Miro and started my process.
I think this problem space is striking as it directly impacts many people's future daily life, including mine. As more and more countries and cities are opening up, there are heated discussions around how companies should transit from the pandemic to the "new normal".
Although I am a believer in flexible work, I wanted to use the tool to logically think of the problem and come up with solutions that could potentially help organizations to make a decision.